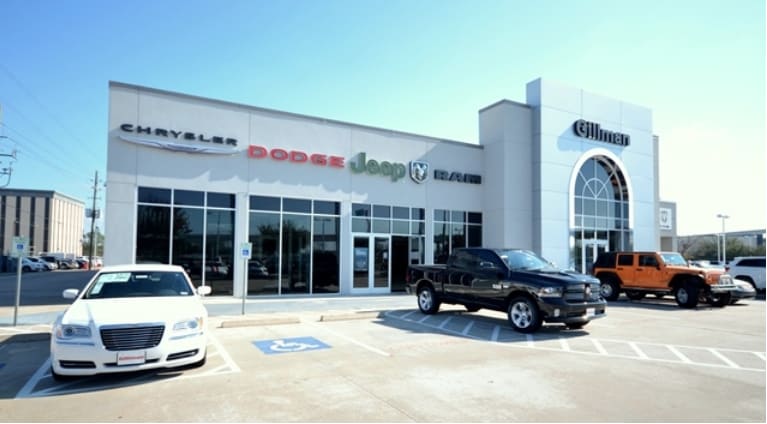 Shopping for a car is a thrilling experience. If it's your first time at our Houston, TX Chrysler dealership, rest assured. Our incredible staff will show you around, identify your needs and work their fingers to the bone to meet them. You have questions and we have the answers. Call Gillman Chrysler Dodge RAM at (866) 922-1871 to start making a well-informed decision on your next car.
Cars (you know-the reason you're here)
Q: What is the best day of the month to purchase a car?
A: We suggest you start perusing for a car at the beginning of the month, which should allow you enough time to decide if you really want a Dodge Durango or that Jeep Wrangler. Get your research and test-driving out of the way and come back to our Dodge Houston dealership at the end of the month for the best deals.
Q: What is the difference between used and certified pre-owned?
A: While our used trucks and cars include various makes, models and years to choose from our certified pre-owned models have passed through a certification process and 125-point inspection promising you first-rate vehicles that come with a Carfax history report.
Service & Parts
Q: What amenities do you offer?
A: Relish our free Wi-Fi service, refreshing beverages, drop-off service, rental vehicles and our Spanish speaking service staff on board! We use quality Mopar accessories and performance parts because we believe your car will run as good as the components that hold it together!
Q: How do I know when I need an oil change?
A: We advise you to change your oil every 3,000 miles or every three months. You can find yourself in precarious situations when you neglect to change your oil.
Finance
Q: How do I trade in my car?
A: Bring your used vehicle, title, and service reports over to our Houston car dealership for a trade-in. By eliminating all personalized accessories, decal stickers, and cleaning the exterior and interior, your car will look more desirable. Use your trade-in value toward a new Jeep vehicle.
Q: Can I buy a car with no credit? 
A: Here, we find ways to make opportunities happen. Trust our finance department to help you secure a loan or a lease to finance your next vehicle.
General
Q: Where are you located?
A: We are located at 10585 W. Sam Houston Pkwy S. along the 69 Freeway!
Q: Why should I choose your dealership?
A: We listen to our customers' needs and go above and beyond in meeting them. Our dealership believes in providing a stress-free, well-informed experience to our customers. It's all about you here!