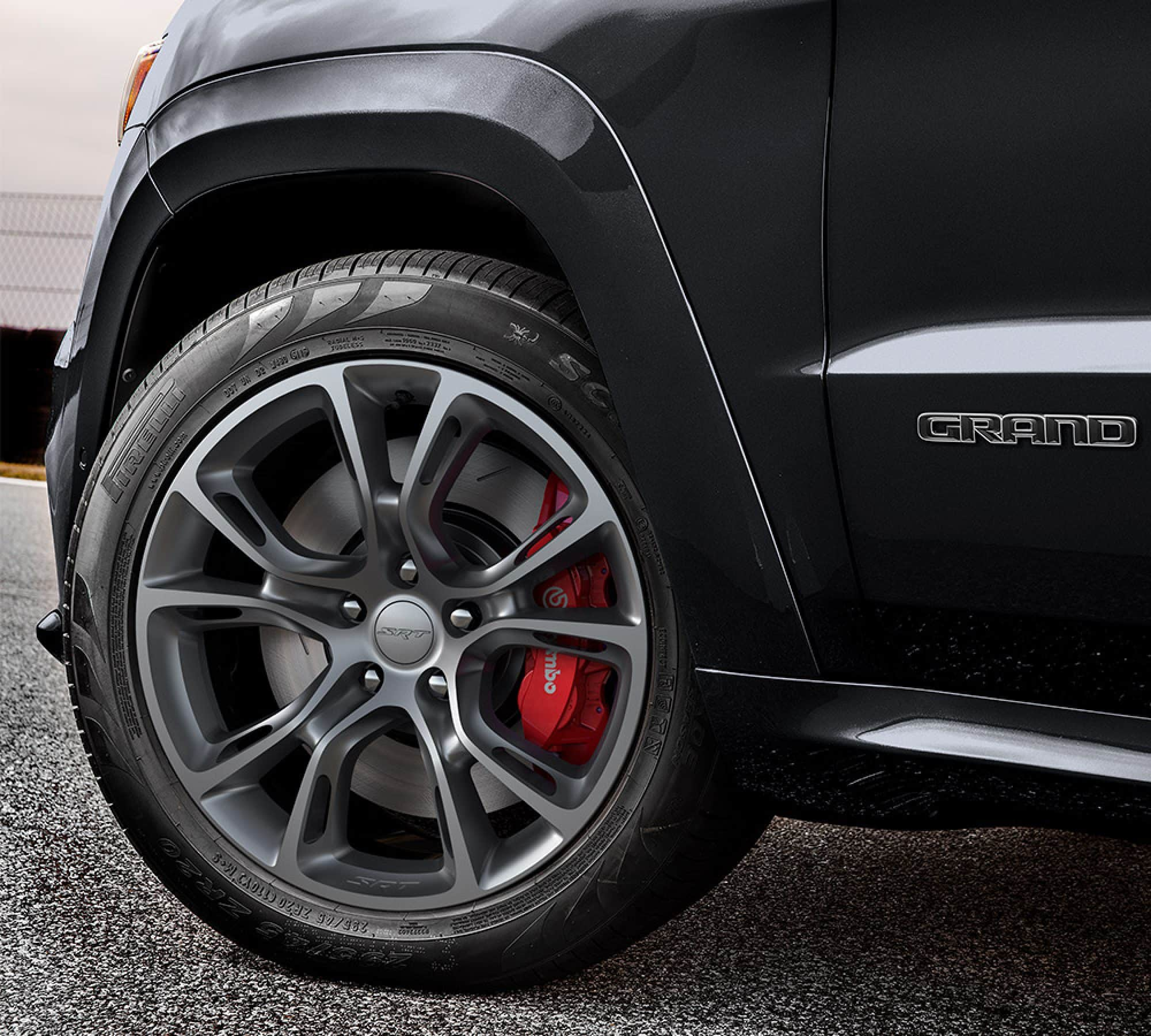 Types of Tires
Brought to you by Gillman Chrysler Dodge Jeep Ram
Do you have the right type of tires on your vehicle? Did you know there are more than a dozen different types of tires? There are even snow tires, but luckily for you, it doesn't really snow in Texas so you don't have to worry about snow tires. Some tires you should consider though include all-terrain tires, mud tires, highway tires, all-season tires, and more! We here at Gillman CDJR want to make sure you are driving with the proper tires on your vehicle, which is why we have compiled a list of the different types of tires.
What types of tires are good for sedans, crossovers, & minivans?
Sedans, crossovers, and minivans are considered passenger touring vehicles and are tires for these vehicles are geared towards delivering a smooth ride, lasting tread, and all-season traction. Types of tires normally outfitted to these vehicles include all-season tires, touring tires, summer tires, and performance tires. There are also track and competition tires that are ideal if you plan on taking your Dodge Challenger, Jeep Grand Cherokee Trackhawk, Dodge Durango SRT, or Dodge Charger out on a track day. All-season tires deliver smooth handling on the highway and provide grip during heavy rainstorms. Touring tires are similar to all-season tires but have a higher speed rating and more responsive handling. Summer tires are ideal for performance vehicles and can handle wet and dry driving conditions.
What are tires for trucks and SUVs?
Whether you're using your SUV or Truck to go off-roading, cruise down the highway, head to the job site, or all three there is a tire for you. Highway tires use all-season tire tread but are designed to handle the heavier load of an SUV or truck. All-terrain tires are easily recognized by their aggressive tread pattern. The pattern allows for improved traction when driving on sand, gravel, and dirt. Mud-terrain tires have more aggressive sidewall features which increase traction on soft terrain like mud. All-purpose or trail tires are more rugged than highway tires but less capable than all-terrain tires.
Buy Tires from Gillman CDJR in Houston, TX 
The best place to buy your tires is right here from Gillman Chrysler Dodge Jeep Ram. We have an extensive knowledge of Dodge, Jeep, Chrysler, and Ram vehicle and can properly recommend the perfect tires for your vehicle. We're also staffed by a team of capable technicians that can mount, balance, and align your tires. We also have Spanish speaking personnel on hand so we can provide the best possible service to our guests. You can make a service appointment with us straight from our
website
or by giving us a call.